Speaker • Author • Storyteller
Speaker • Author • Storyteller
Under the Knife is my memoir. You may know me for part of my story – I wanted you to finally see the full picture.
All I've ever wanted to do is help people – from the age of seven, I knew I was going to be a doctor. Surgical training was hard. Have you ever wondered what it feels like to literally hold someone's life in your hands? The highs were life-changing, but the lows were worse.
Surgery was a man's world. Sexual harassment and bullying were commonplace. By the time I reached my thirties, I was ready to quit. The mild depression I'd had at medical school got worse and worse. Two things helped – antidepressants and alcohol.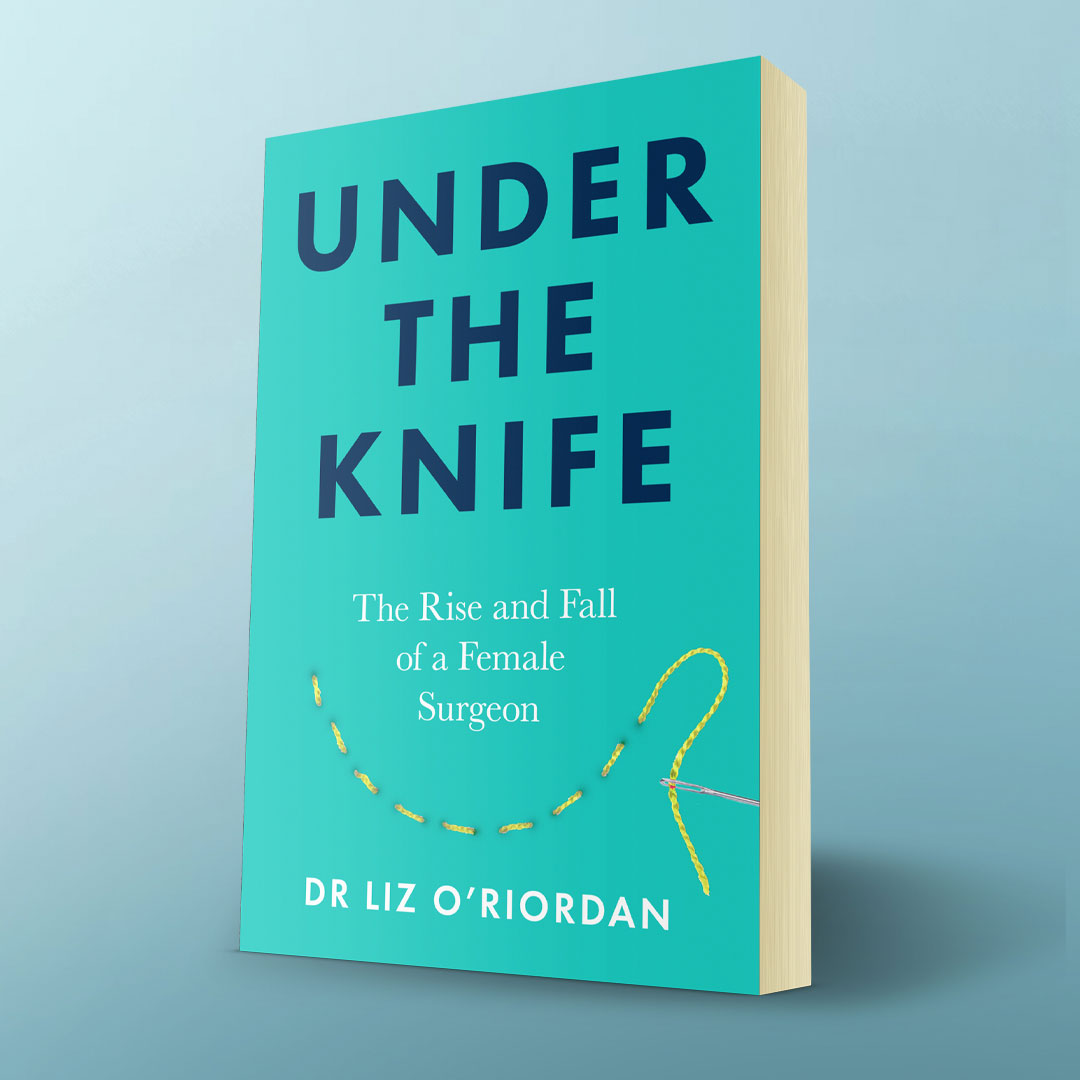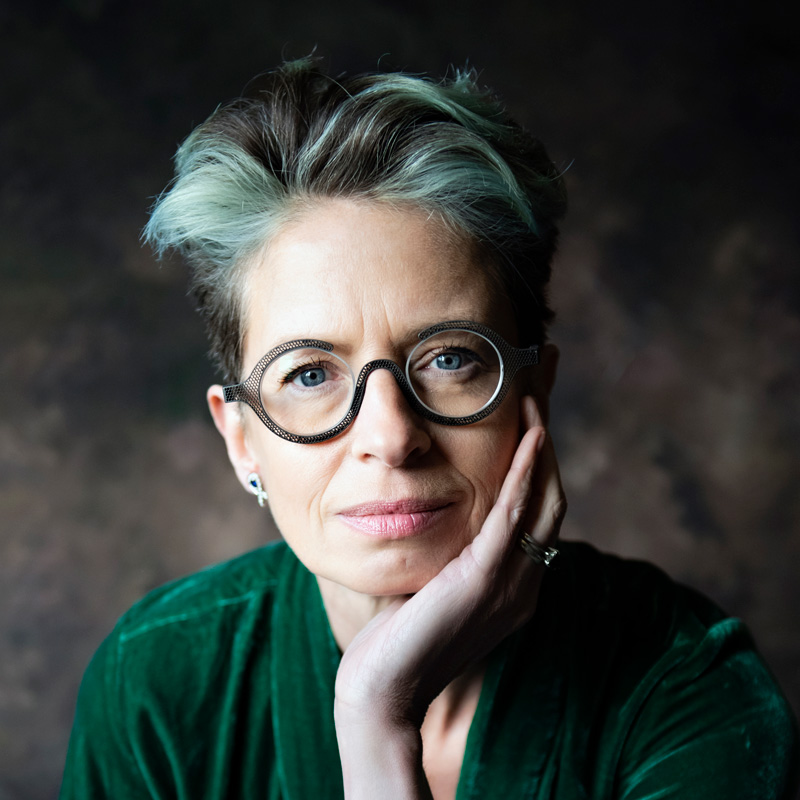 Twenty years after starting medical school, I became a consultant breast surgeon. I loved my job, but I wasn't prepared for the reality of telling ten women a day they had cancer. My depression spiralled out of control with suicidal thoughts. Six months later I was diagnosed with breast cancer myself and realised how little I actually knew.
This book is my way of completing the circle. I want to give something back to everyone who has supported me through the years – family, friends and my followers. By showing you how I coped when my life crashed around me, I want you to know that there is always hope.
"It's hard to find the right words but I have dog-eared so many of the pages to go back to once my heart stops pounding… and I will just say thank you so much Liz for all of it."
"Absolutely brilliant, beautifully written. I have cried and laughed and empathised with your journey. It is amazingly written with raw emotion and completely phenomenal."
"Inspirational and thought provoking, honest account of Liz's life as a surgeon and patient. She injects a sense of humour throughout her ordeal."
"Liz has written the book that takes the fear away from the diagnosis that terrifies. She is honest and candid but inspirational too."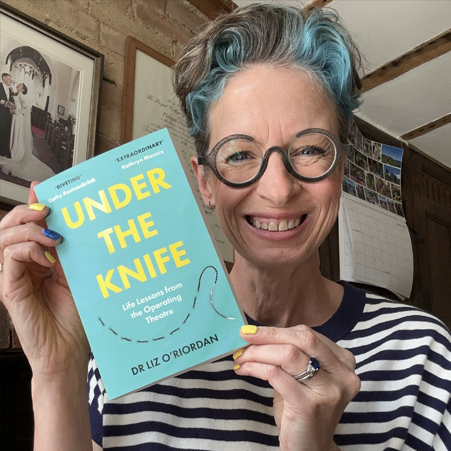 "I'm not a natural reader but I read this book in one sitting. Thoughtful, inspiring, uplifting and engaging and thought provoking."
"I could not put this book down. It provides an honest and thought provoking insight into a career into medicine. I have given it to my daughter, who is applying to study medicine."
Just finished this superb, incredibly honest, inspiring book. Liz's story is about so much more than being a surgeon or about having cancer, and her struggles will resonate with many.
The Complete Guide to Breast Cancer
The book you can trust to support you at every stage of your treatment – and beyond

Winner of best 'Popular Medicine' book, BMA Medical Book Awards 2019

Dr Liz O'Riordan, a Consultant Breast Cancer Surgeon,  and Professor Trisha Greenhalgh, an academic GP,  are not only outstanding doctors, but they have also experienced breast cancer first-hand.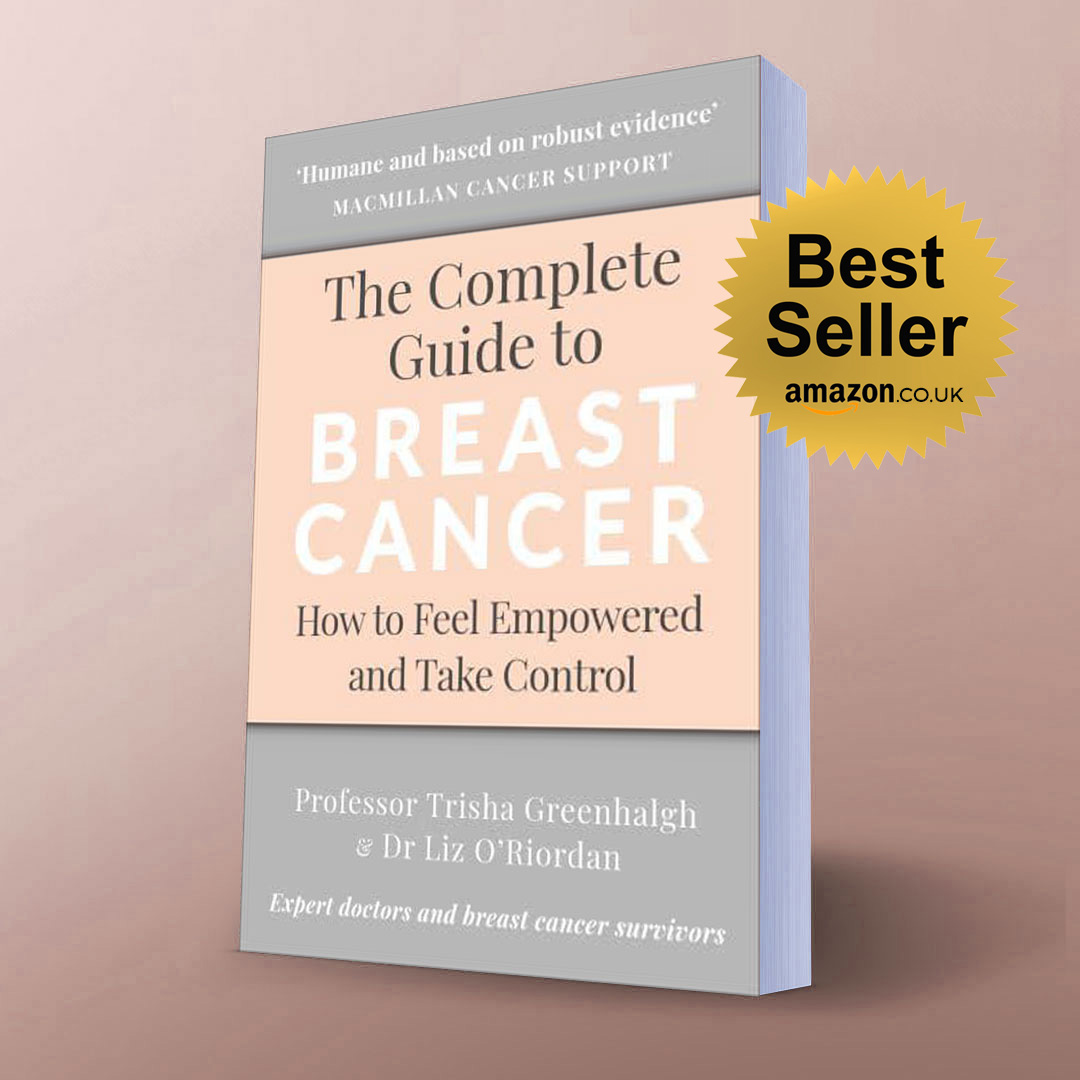 The Complete Guide to Breast Cancer brings together all the knowledge they have gathered as patients and as doctors to give you and your family a trusted, thorough and up-to-date source of information. Designed to empower you during your breast cancer treatment, it covers:
Simple explanations of every breast cancer treatment

Coping with the emotional burden of breast cancer

Frank advice about sex and relationships

Staying healthy during and after treatment

Dealing with the fear of recurrence

Living with secondary breast cancer
Packed full of all the things the authors wished they'd known when they were diagnosed, and tips on how to cope with surgery, radiotherapy, chemotherapy and beyond, this is the only book you need to read to guide you through your breast cancer diagnosis.
"I was given this by my friend when I was diagnosed in 2018 it was my absolute bible. So informative & helpful I have now passed this onto a friend who has just been diagnosed thank you."
"I found your book incredibly helpful. I wish I had seen it when I was dealing with the diagnosis and through my treatment as it really helps you gain a better understanding of what is going on. It answers so many of the questions you have no one to ask. They should recommend it at all cancer hospitals."
"Your book has been a life line for me following my diagnosis last April. It was clear and easy to understand and stopped me from googling! Thank you so much xx"
'This book was such a comfort to me when I was diagnosed! I recommend it to friends now, thank you so much for writing it!"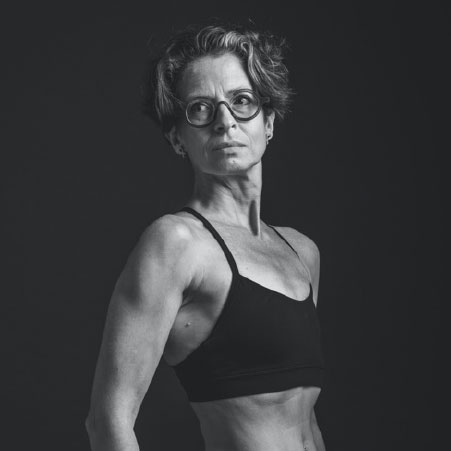 "This is a wonderful book . I was scared to read some books or tweets in case they scared me , this book calmed me. Thank you."