What a difference a day makes! After my trip to the oncology day unit yesterday, I woke up feeling like a different person. It literally felt like the fog had lifted. The headache had finally eased and I got a little more sleep. Dermot was on-call all weekend, and he went in early to start his ward round. Although my brain was clearer, I physically felt weak. Dermot was able to pop home for lunch. I had an afternoon nap in the hammock, and we took the dogs for a long walk. It was lovely to stop giving myself the injections, but the antibiotics were still making me feel queasy.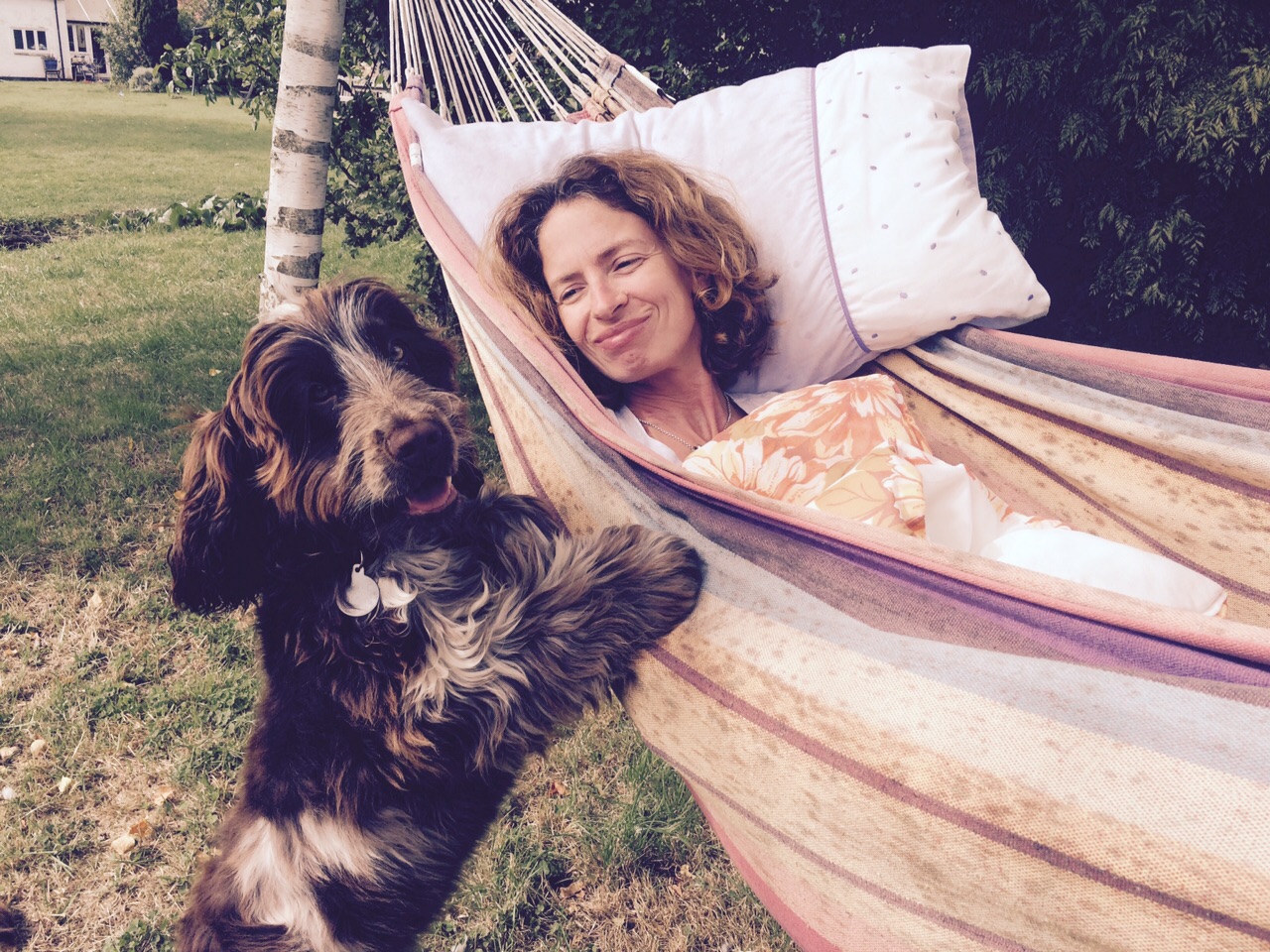 Back on the bike
On the Sunday, Dermot had the crazy idea that we should cycle in to the hospital to get his car, as we had left mine there after I drove in on the Friday. It was the best thing I could have done. We had a gentle 23km ride minutes (Strava file) – going very slowly and keeping an eye on my heart rate, and we saw a buzzard hovering over a field. The joy of being out on the bike in the sunshine and the sense of achievement I felt from cycling a week after chemo was wonderful.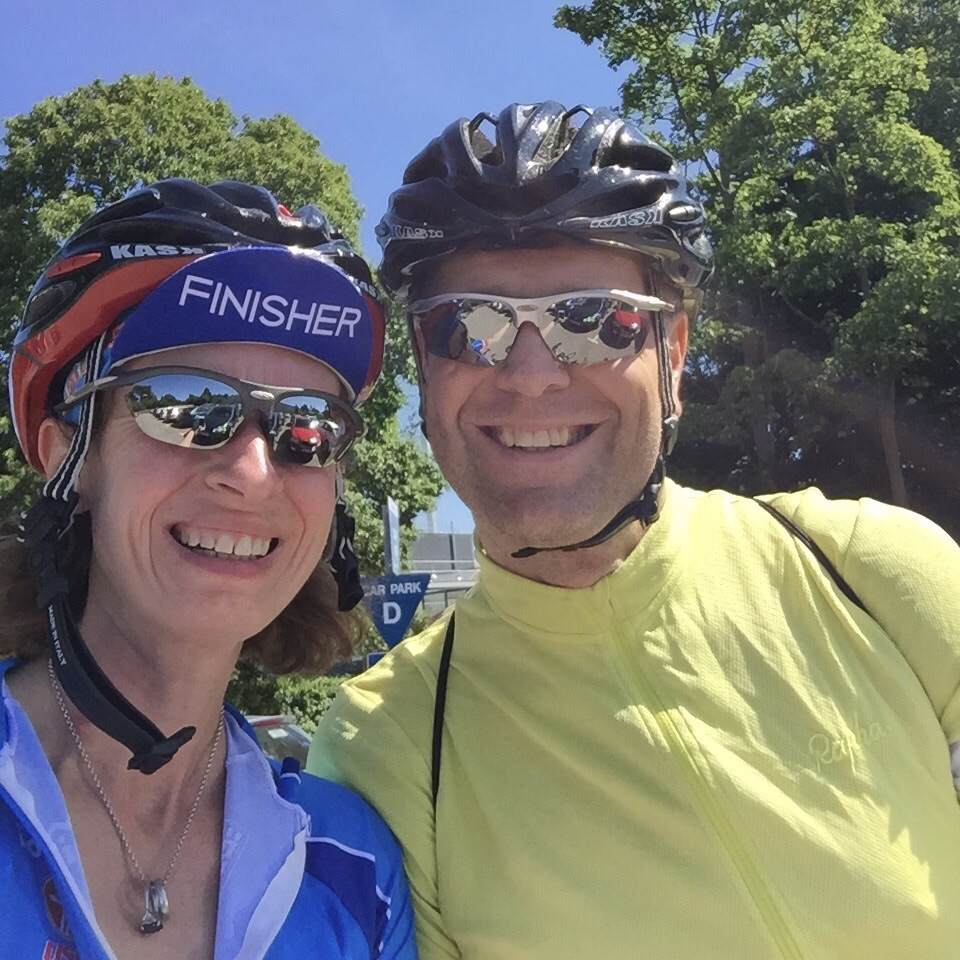 A lot of the side effects had now eased, but I was still left with a sore mouth and throat, and a muggy head. Before chemo I thought I would feel rotten for 2 weeks, and after going through the last week, I thought there was no way I could get through one more cycle, let alone 5. But if is just 8 days of feeling rotten, that was a lot more manageable.
Training for GBBO?
A friend had asked me if I would bake some cakes for an afternoon tea party she was having that weekend for 60 East Anglian Air Ambulance people. I was a bit daunted, but thought it would be a fun thing to do and to occupy some of my time. It was so nice to spend a few hours going through all my baking books, looking for relatively simple recipes. I went into town on the Monday to get a some baking bits and was absolutely exhausted. After shopping in town, I had to sit and rest in the car for 15 minutes before going into the supermarket. This stupidly surprised me, as I had only cycled a relatively small distance the day before. It brought home to me that I wasn't 'normal' yet, was having serious treatment and that I did need to take it easy and maybe rest a bit more.
Week 2 symptoms
I did get new symptoms this week – my hands and feet started to feel very sore and stiff (what I imagine arthritis might feel like) and the skin on my fingertips started to peel off. My mouth remained sore and my lips started to crack, so I continued liberally applying hand and lip cream throughout the day. Happily, I could now eat and drink a bit more, and could enjoy hot chocolate at night. Tea still tasted awful though.
I was starting to feel like a fraud because I looked so well and was up and about like normal. A friend came round to ask if they could help me by walking the dogs, expecting to see me looking grim on the sofa, but instead saw me full of beans answering the door. I was starting to forget how bad the bad week was. Even my taste buds were starting to improve.
How to pass the time
The rest of the week was spent tackling a jigsaw, and this was a great way of spending the day. Just a little concentration required, and I could dip in and out of it. Dermot and I had bought a couple of 1500 piece ones to keep me busy / frustrated / entertained. The first was of a scene in Mykonos, and mainly involved a lot of blue and white…. I also finished knitting an afghan blanket that I had started last year and forgot about. I thought that knitting would help keep my hands moving and help with the stiffness.
Cakes and Tarts
I also had great fun baking. I decided to make Portuguese custard tarts and 3 lots of friands (made with ground almonds and icing sugar) – flavoured with lemon zest, raspberries and chocolate chunks. No fancy icing required, all little cakes for an afternoon tea rather than large muffins or big cakes that needed cutting.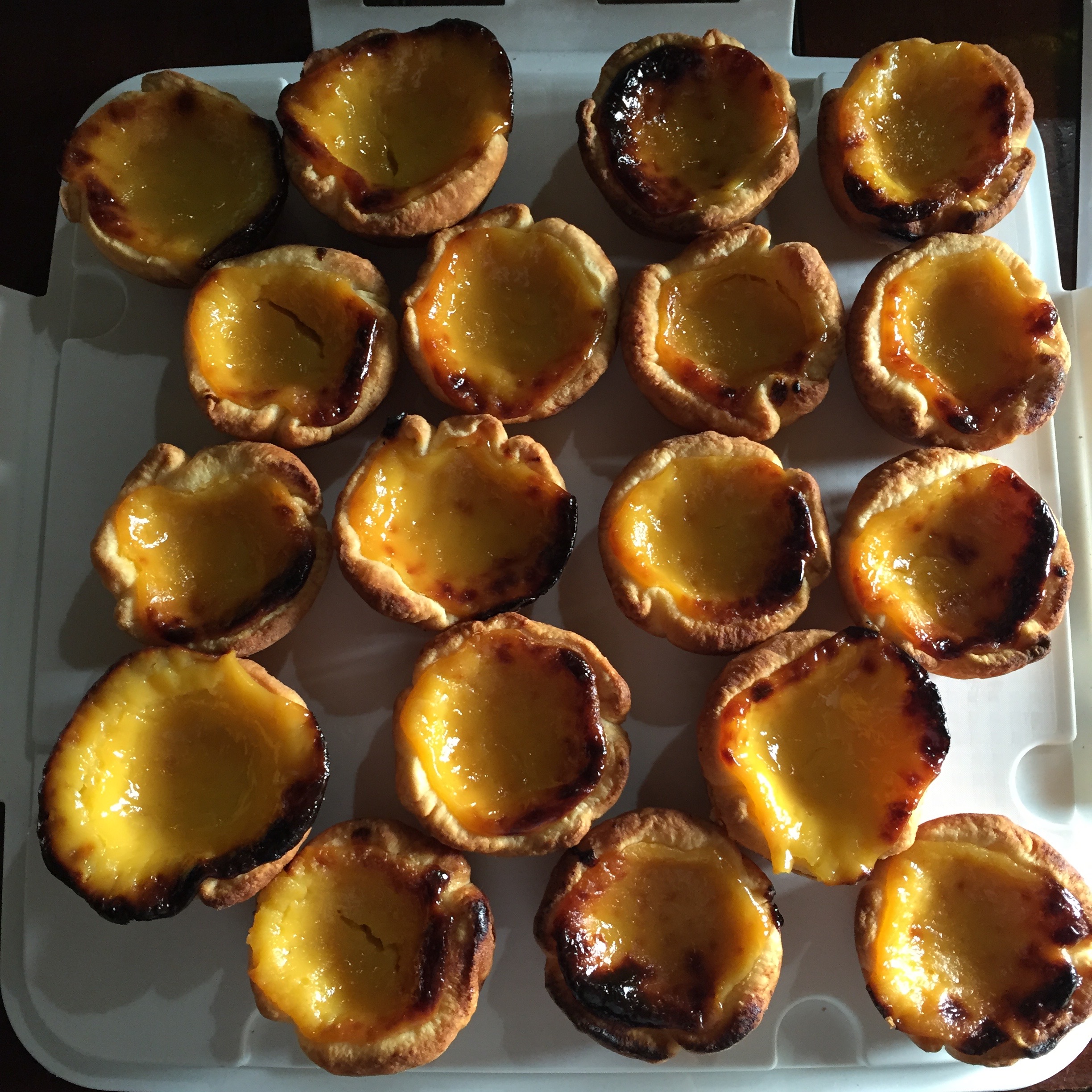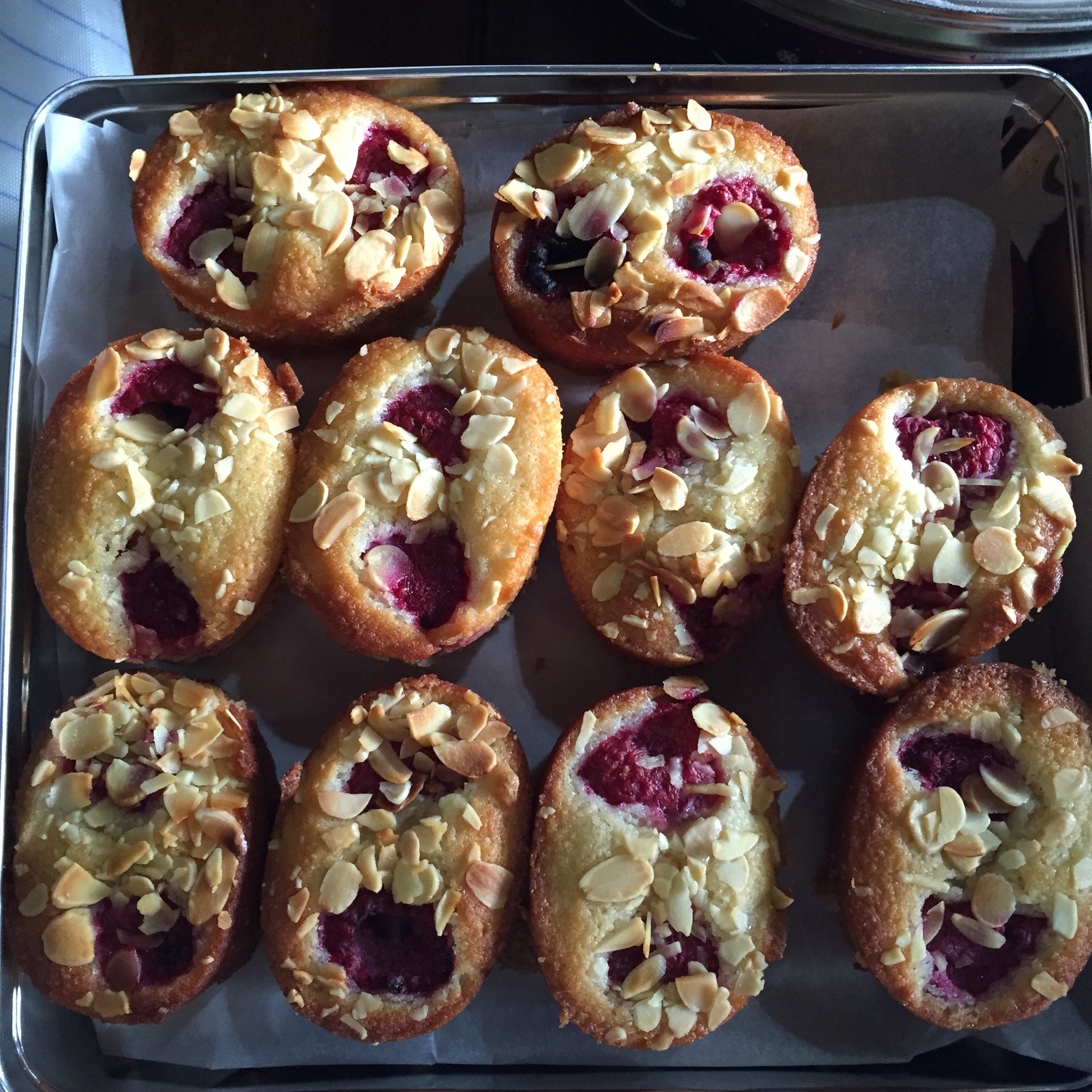 For the Portuguese tarts, I used this recipe for the custard, and followed this recipe to roll out the pastry. I rolled out each piece to 9-10 cm diameter and put that in the tin, rather than push them out to size with my thumb. They were divine! And relatively simple to do. For the friands I used this recipe, and altered the flavours. And they were the perfect pairing – the custard tarts needed 5 egg yolks and the friands needed 6 egg whites. An added bonus was they used up some of our glut of duck eggs.
Coming next…
Once I had turned the chemo corner, it was very easy to forget I had cancer. It was good to be able to plan things to do on my proper 'good' week, next week, with Dermot. But I was brought back to reality when clumps of my hair started falling out, a little earlier than we had planned. I'm saving that story for the next blog.